Update #9
/ October 1, 2021
I'm incredibly happy to share this update. Trees for Lurë made a huge step forward and moved from the preparation/paperwork activities to getting things done!
We dug 2550 holes!
We managed to dig all the 2500 holes (plus 50 extra) in just 3 days instead of expected 10 days. Huge thanks for this result goes to the amazing local crew we worked with.
The holes vary in size but fall within the acceptable range of 40x40x35cm to 30x30x30cm to fit the more grown up trees we will plant.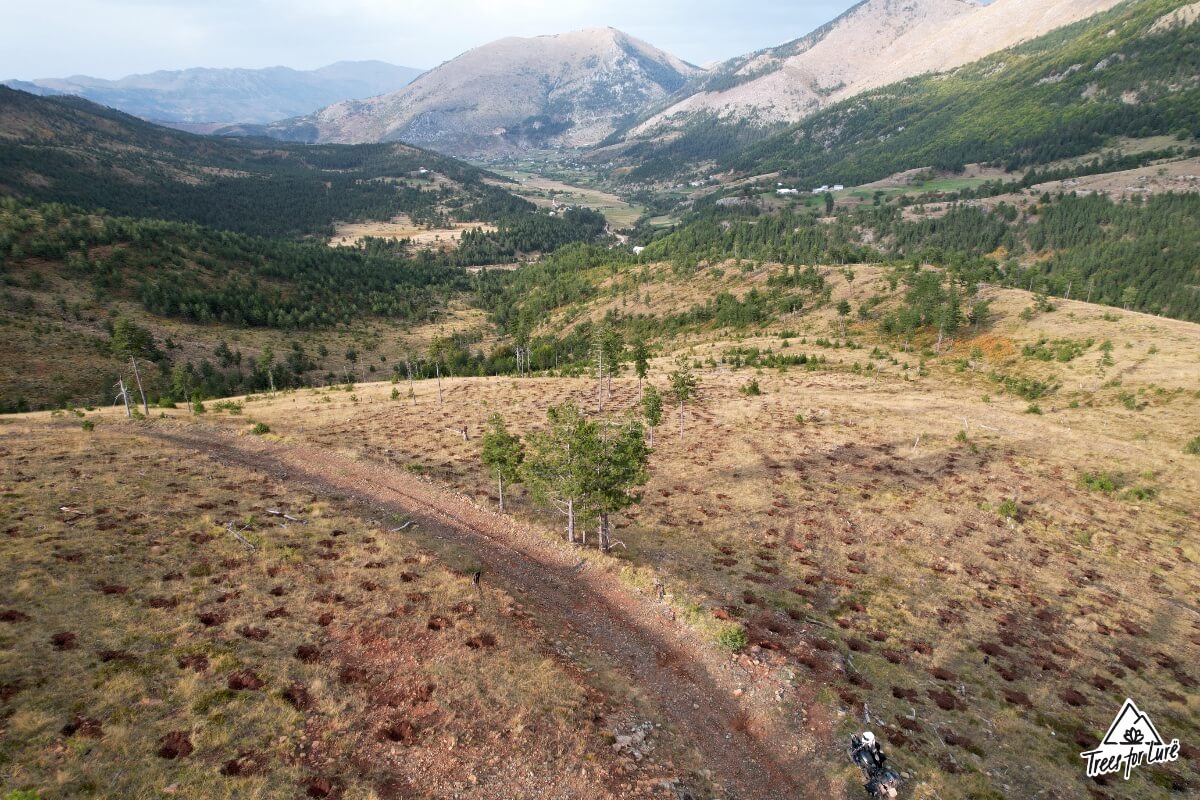 Local community support
I firmly believe that engaging and including the local community is the key to successful outcome of the Trees for Lurë in the long term.
There is a real shortage of jobs in rural areas such as Lurë. Therefore we offered the work we needed to be done to the local community instead of working with volunteers.
We offered everyone fair pay, agreed the price per hole and paid at the end of the day. This gave people flexibility to choose their work days. Some decided to work for free, others have been paid.
Guys worked so damn hard and even said the terrain was easy! I'm not really sure about that! I tried and for the most part, failed… :)
We are proud we could contribute towards the community and help where it makes a real difference.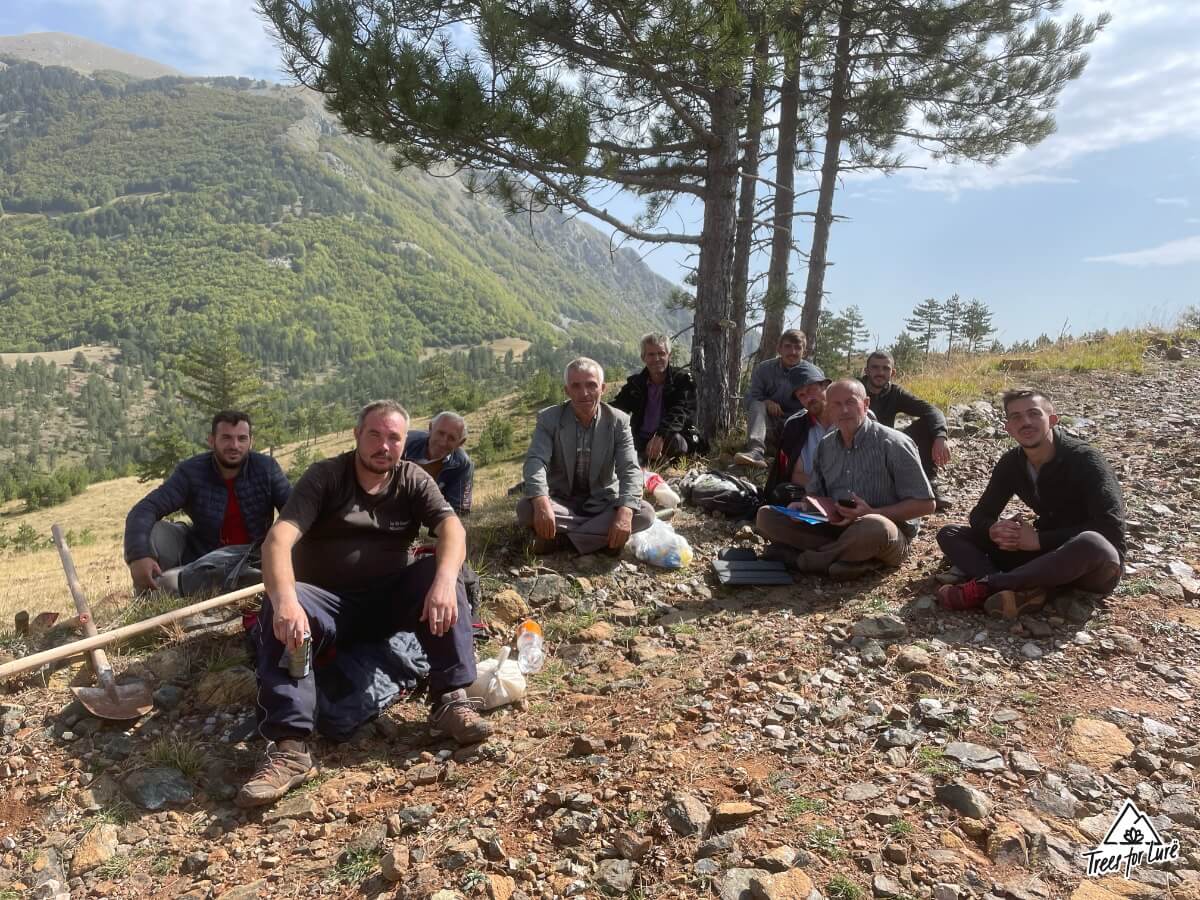 AdZM project changes
There have been last minute changes to our project based on the feedback from the AdZM Dibër. This resulted in a new area A13 / Borie-Lurë and planting 100% of Pinus Nigra which suits the area.
The main reason is that Lurë National park is divided into three zones in terms of environmental protection. The most protected zone is around the lakes. In this zone it's allowed to plant only certain tree species (we had a good combination) which were grown at the SAME altitude.
The sticking point here was the altitude. It is near to impossible to acquire trees from the correct altitude in Albania. As of now we don't know about possible suppliers for suitable trees at required altitude.
We have worked together with AdZM Dibër to execute the 2021 goal within their requirements and the new area has been selected at a lower altitude.
This will allow us to bring trees to Lurë which all involved parties are 100% sure belong there and have a great chance of survival.
New ways to donate
The Donation page has been updated to make donations easier and cheaper.
It is now possible to donate directly to our bank accounts in Albania for domestic donations. For EU donors there are also bank accounts of FAR&FURTHER z.s. which handles the donations within the European Union.
What's next?
All our focus is now on the second phase - planting. In next weeks we will travel around Albania visiting tree nurseries to choose the best saplings supplier for our project.
In our case the best sapling is not the cheapest one but a healthy, 3 year old Pinus Nigra which satisfies our quality specifications.
On behalf of the whole team,
Pavel
Archive